10119 - Mystery Maze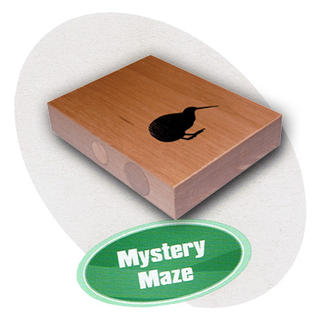 Skill Level: Low

There is small ball lost inside the maze. You can't see it but you can hear it! Can you get the ball out? Follow the maze in your mind and work out this puzzle.

Hand made in New Zealand from native Tawa, Beech or Rimu.

This makes a great corporate gift and can be printed with your logo or message.