ECE1 - SAVE NOW! Worth over $110, this educational pack contains 4 puzzles to challenge younger children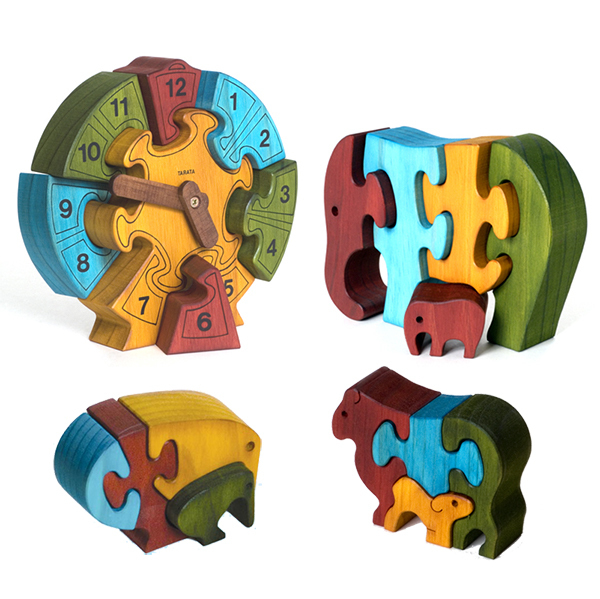 The Clock is a 7 piece puzzle that helps teach time using analogue. Big & Little hands can be moved.
Also great for teaching hand-eye coordination, problem solving, shape recognition, colours and helps develop imagination.  Pieces are only able to fit where they should go.
Size 20cm x 19cm x 4cm

The Elephant and Baby is a 5 piece puzzle teaching hand-eye coordination, problem solving, shape recognition, colours and helps develop imagination.  
Useful when teaching about animals, India, Africa (the different species of Elephants).
Size 18cm x 14cm x 4cm

The Kiwi and Baby puzzle is 4 pieces. Teaches hand-eye coordination, problem solving, shape recognition, colours and helps develop imagination.
Useful when teaching about New Zealand birds and animals
Size 12cm x 9cm x 4cm

The Sheep and Baby puzzle is 4 pieces. Teaches hand-eye coordination, problem solving, shape recognition, colours and helps develop imagination.
Also useful when teaching about New Zealand birds and animals
Size 12cm x 9cm x 4cm

Not suitable for children under 3 years